Children, do you like to hear stories?

come along with the Three Little Pigs and the Big Bad Wolf went into the interesting world of fairy tales and enjoy the most fun night story time!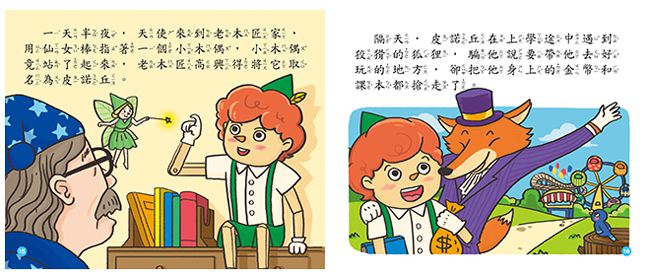 ■ Product Features
1. 5 vivid and interesting stories, let the children enter the world of the richest fables:
Three little pigs, little puppets, sleeping beauty, big wolf and seven lambs, Jack and peas, etc. 5 A familiar world classic fairy tale, lively and sound story, let children inspire life wisdom from the story.

2. easy to carry, anywhere can listen to the story:
the unique hand shape, cute and easy to carry, you can also adjust the size of the sound, let the children in the house, went out to play, all in the car Can listen, where to go to hear where.

3. Exquisite lovely picture book illustrations, complete with story, visual enjoyment to enrich children:
bright, with lovely illustrations of the story situational picture books, large print attach phonetic, to the richest young children The visual enjoyment makes the children happy to read.

4. accompany children to listen to the story together, enjoy happy hour parent-child reading:
Parents can accompany children to listen to stories together, to increase children's interest in reading, but also to promote close interaction between parent and child, Enjoy the good times of parent-child reading.
■Contents/Gifts
Fairy World Music Card*1+Fairy Tale World Story Picture Book*1+AAA(4th)Battery*2
■ Product Specifications
[windmill] fairy tale world - good night story sound picture book
Publisher: Windmill Books Publishing Co.
Author: Windmill editors
appropriate reading age: 3 years old
bar code: 4714426204480
size: 20 * 22.5 * 1.7cm
page Number: 50 pages
Publication time: October 2015