LED lights sparkle with music, attracting children's interest and developing visual and auditory abilities.

manual to guide their children to have more creative painting, playing music but also shining, inspiring creativity and imagination.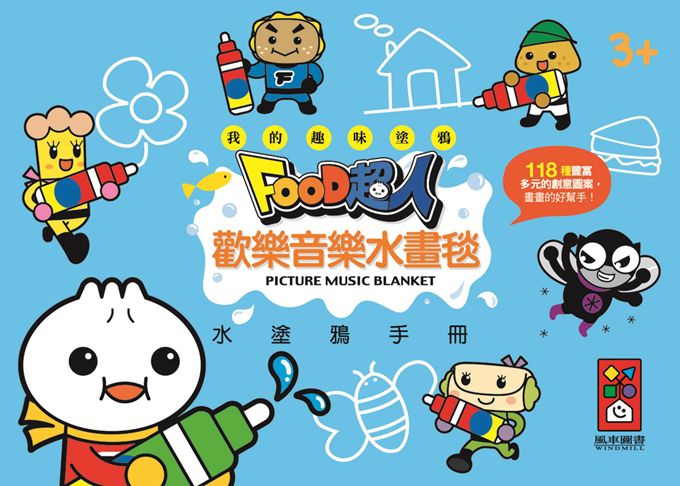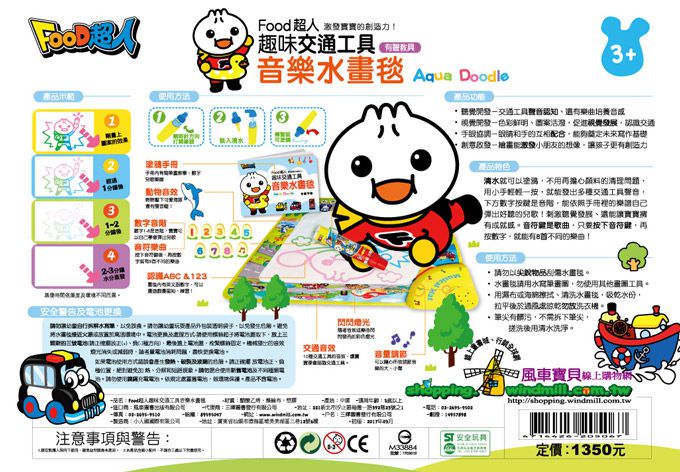 ■ Product Description
to hold water to draw safe and environmentally friendly, quick-drying paint N times zero paper design

enclosed brochure to learn to draw well simple, colored lights flashing a variety of sound effects and music of joy Jiaotonggongju

◆Know ABC&123: There are English and numbers in the painting blanket, you can recognize and practice while playing games!
◆ Animal sound effects: gently press the cute dolphins will have a sound!
◆ Traffic Sound: The sound effects of 10 kinds of vehicles, let the baby learn to know the transportation.
◆Sparkling light: Color light with shiny sound or music

◆Volume adjustment: You can adjust the music's big and small sounds as you like.
◆Digital scale: The number 1-8 is the scale, the baby can Learn to pop up children's songs themselves
◆ Note music: After pressing the note key, press the number to have 8 different songs!
◆Graffiti Manual: There are stick figure teaching and digital children's music scores in the manual
■ Product Features
children in sparkling joy in music happily creativity and imagination
inspired music and color of cognitive learning to cultivate children's hand-eye coordination ability of the brain

◎ auditory development - Jiaotonggongju voice recognition And music to cultivate children's sounds
◎ Visual development - bright colors, lively patterns, promote visual development, and understand transportation
◎ hand-eye coordination - the cooperation of eyes and hands, can lay the foundation for future writing
◎ Creative Inspiration - Painting can inspire children's imagination and make children more creative.
■Contents/Gifts
1 music water blanket, 1 small manual (sticker + music), magic water writing pen
(This product does not contain battery)
■ Product Specifications
[Windmill] Fun Vehicle Music Water Painting Blanket - FOOD Superman
Publisher: Windmill Books Publishing Co.
Author: Windmill editors
appropriate reading age: 3 years old
bar code: 4714426205067
size: 38.3x 28x 5cm
Pages: Page
Publication time: March 2017